Supporting working parents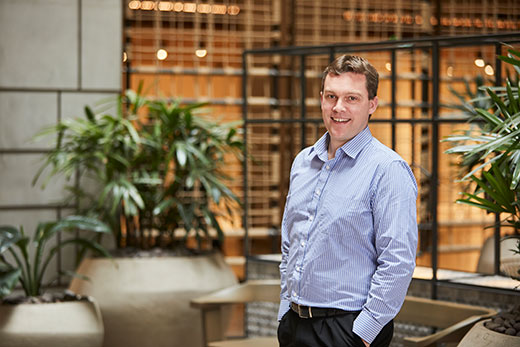 Welcoming a new child into the family, whether it's for the first time or the fifth, is a life-changing experience. Claims Specialist Nathan Lane was one of the first people to take part in VMIA's program supporting parents. Here he shares how he's able to find a balance between home and work.
When VMIA announced its Parental Transition Program, my wife had just given birth to our second child, Isla. The program is designed to help new parents – both mums and dads – to navigate the challenges of parenthood through support, coaching and workshops. It's all about supporting diversity in our workplace, so new parents can continue to be at their best both at home and at work.
I took part in a 'new dads' workshop which was an open and honest session between fathers. It was the first time since the birth of my first child, Mali, that I had felt comfortable opening up; it was a relief to hear that other fathers also struggled with sleepless nights and a different kind of social calendar.
Since then, I'm glad to say I've reconnected with my social network, travelled to Bali for a family holiday and will walk the Kokoda Track with my best mate this year.
VMIA is also big on flexible work. For example, we can change our work hours or work from home. I get in early, which allows me to finish in the early afternoon and pick up my two little girls from day care. That's time I can use to help my partner around the house and spend time with my kids before they go to bed at 7pm!
If you want to work somewhere that is understanding of new parents and has supportive policies, then VMIA is the place to be.
If you're looking to work for an organisation that promotes work life balance, subscribe to our career notifications and stay up to date with VMIA's latest job opportunities.