Colin Radford, Chief Executive Officer
Colin has been CEO of VMIA since July 2016.
He previously served as a senior executive of Victoria's other two statutory insurers, the Transport Accident Commission and WorkSafe Victoria. He has also held senior roles in Ministerial offices, advising three Victorian Premiers and as Chief of Staff to a Cabinet Minister.
Colin spent seven years at Deloitte, where he was Lead Partner for the Victorian Government and the firm's National Government Leader for Financial Advisory Services.
A Graduate of Columbia Business School and the Australian Institute of Company Directors, Colin is a Williamson Fellow (Leadership Victoria) and the Chairman of Kids Under Cover. He recently retired after five years as a Director of the Transport Accident Commission.
Stephen Green, Executive Manager, Transformation Office
Stephen is supporting and guiding VMIA and its clients through the initiatives outlined in VMIA's five-year strategic plan, Strategy 2024.

Stephen is a portfolio and project management specialist with more than 25 years' experience gained across a diverse range of projects in the public and private sector. He previously worked for Deloitte, Target and the London Organising Committee for the Olympic and Paralympic Games.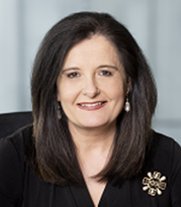 Efy Karagiannis, Chief Officer, Domestic Building Insurance
Efy is responsible for VMIA's Domestic Building insurance program, delivering insurance services and solutions to over 15,000 residential builders across Victoria.
She has a genuine passion for leadership and building performance-driven teams who thrive in environments of continuous disruption and constant change. Efy has a Bachelor of Applied Science & Construction Management from RMIT University in Melbourne. Previously a member of the Victorian Architects Registrations Board and National Occupational Licensing Authority, she was awarded the prestigious NAWIC Crystal Vision Award in October 2011.
Efy is also a passionate supporter of advancing women in the construction industry, using her own success as a tool to empower and assist equality to lead with impact and overcome barriers.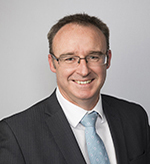 Andrew Davies, Chief Insurance Officer, Insurance Services
Andrew leads the Insurance Services Division, responsible for the insurance, reinsurance, claims and insights activities at VMIA.
Andrew has a background in mechanical engineering, management consulting and change leadership, having worked globally across a diverse range of industries. More recently, Andrew has also held executive leadership roles in both financial services and large health care organisations.
Megan Bond, Chief Performance Officer, Business Performance
Megan leads the Business Performance team, which includes the Finance and Analytics and Actuarial teams. She joined VMIA after seven years at the ANZ, where she was Head of Business Optimisation for Commercial and Private Bank.
A Certified Practising Accountant (CPA), Megan is an experienced senior executive with a reputation for building world-class teams. She specialises in strategising and leading organisations through transformation and aligning financial and business metrics to support business strategy.
John Brennan, Chief Risk Officer, Enterprise Risk
John is responsible for the management of risks and opportunities associated with the delivery of VMIA's five-year strategy and for the protection of VMIA's strategic assets.

John has more than 25 years' management experience across public, private and professional services businesses, including more than a decade as a Victorian public sector executive. John holds a master's degree in Human Resource Management and is a graduate of the Harvard Business School's Authentic Leadership Development and the Australian Institute of Company Directors' programs.
Paul Dulfer, Chief Technology Officer, Information Technology
Paul is responsible for VMIA's technology, leading IT teams delivering solutions and services that support our client needs.

Paul has extensive experience working in Victorian State Government, previously holding Chief Information Officer roles at the State Revenue Office and Emergency Services Telecommunications Authority. He has worked as a consultant and application developer in London and Melbourne across a variety of industry sectors.
Sarah Poole, Chief Operating Officer, Office of the CEO
Sarah leads the dedicated team of professionals responsible for communications, government relations, corporate legal, corporate secretariat, compliance, procurement, and people and culture.

A senior lawyer by background, Sarah has held strategic leadership roles in the public and private sector and has over 15 years' experience in the financial services industry. Before joining VMIA, Sarah was the general manager of the legal arm of a leading financial advisory firm.
Charlotte Mills, Chief Services Officer, Risk Services
Charlotte leads the team responsible for providing risk management and risk transfer advice to our clients.
Charlotte has 18 years' experience leading consulting teams across various industries including financial services, construction, law and government. Her postgraduate qualification in organisational behaviour is a unique and complementary fit with contemporary risk management theories and methods.
Anna Chalko, Executive Manager, Communications
Anna leads the team responsible for guiding VMIA's communication with clients, stakeholders, our people and the broader community.

Anna has more than 15 years' experience leading and implementing communications strategies across government and community sectors. She was previously the general manager of a Melbourne-based PR and communications agency dedicated to social purpose campaigns and public education campaigns.
Serryn Hayes, Executive Manager, People & Culture
Serryn leads the team responsible for VMIA's people and culture. This encompasses building a diverse and inclusive workplace, amplifying positive workplace culture and shaping career opportunities that grow the workforce of the future.
Serryn is an experienced organisational development leader with more than 15 years of business and HR experience. She has a passion for building talent, capability, diversity and leadership, with a view to shaping the workforce for the future. Prior to VMIA, Serryn spent seven years working in various management roles in workers compensation claims and managing learning and development functions.