Colin Radford, Chief Executive Officer
Colin has extensive business and people leadership experience in the Victorian Public Sector. A Graduate of the Australian Institute of Company Directors and a Williamson Fellow (Leadership Victoria), Colin joined VMIA from ShineWing Australia and Deloitte, where he was lead partner for the Victorian Government. His government experience spans more than 25 years and includes leadership roles in the professional services sector, government agencies and ministerial offices, including the Transport Accident Commission and WorkSafe Victoria. Colin is Chair of Kids Under Cover and a Director of the Transport Accident Commission.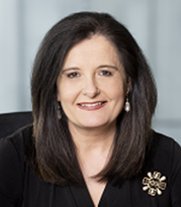 Efy Karagiannis, General Manager, Domestic Building Insurance
Efy was appointed CEO of VMIA's Domestic Building Insurance Program in April 2014. She has extensive experience in commercial and residential building projects, and expertise in the insurance sector.
Previous roles include Claims Manager at the Housing Guarantee Fund Limited (HGFL) as well as being on the Board of the Architects Registration Board of Victoria (ARBV) and the Australian Institute of Building (AIB).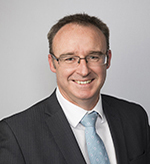 Andrew Davies, General Manager, Service Delivery
Andrew has a keen interest in enhancing the experience for VMIA's clients, focusing on the use of risk management as a strategic enabler.
He has a background in management consulting and change leadership, having worked globally across a diverse range of industries. He has held executive leadership roles in both financial services and large health care organisations.
Megan Bond, General Manager, Finance
Megan joined VMIA after seven years at the ANZ, where she was Head of Business Optimisation.
A Certified Practising Accountant (CPA), Megan is an experienced senior executive with a strong strategic orientation and a reputation for leading business improvement both here in Australia and internationally.
John Brennan, General Manager, Corporate Services
John is an experienced executive leader, specialising in organisational design and change leadership.
John's government experience spans more than 20 years, including as General Manager, People and Strategy at State Trustees, where he led a transformation of its business and operating model to better support Victorians with their financial needs.
Paul Dulfer, Chief Information Officer
Paul has extensive experience working in Victorian State Government, previously holding Chief Information Officer roles at the State Revenue Office and Emergency Services Telecommunications Authority. He has worked as a consultant and application developer in London. A former professional musician, he has also played cello in both London and Melbourne.
Sarah Papas, General Manager, Office of the CEO
A senior financial services lawyer by background, Sarah joined VMIA from Partners Wealth Group, where she was General Manager of its legal business, Partners Legal. She brings a wealth of experience to VMIA, having previously held senior executive roles across both the public and private sectors, including the Queensland Department of Premier and Cabinet, where she was the Strategic Advisor to the Deputy Director-General and Chief Operating Officer.
Anna Chalko, Executive Manager, Communications
Anna has more than 15 years of experience in communications, having worked across corporate and agency sectors. She was previously the general manager of a Melbourne-based PR and communications agency dedicated to social purpose campaigns for clients that included Organ and Tissue Authority, Royal Australasian College of Surgeons, Women's Leadership Institute Australia and the Scanlon Foundation. She has also worked on public education campaigns for Victorian government organisations such as TAC.
Charlotte Mills, Executive Manager, Service Development
Charlotte has been fascinated with how and why humans decide to behave in certain ways since her early career in fashion retail management. A postgraduate qualification in organisational behaviour gave her a theoretical grounding which she has enjoyed building on in executive and senior leadership roles in the public and private sectors over the past 20 years.
Serryn Hayes, Executive Manager, People & Culture
Serryn is an experienced organisational development leader with over 15 years of business and HR experience. She has a passion for building capability, talent, diversity and leadership, with a view to shaping the workforce for the future. Prior to VMIA, Serryn spent seven years working in various management roles in workers compensation claims to the Deputy Director-General and Chief Operating Officer.