Colin Radford, Chief Executive Officer
Colin has extensive business and people leadership experience in the Victorian Public Sector. He joined VMIA from ShineWing Australia and Deloitte, where he was lead partner for the Victorian Government.
His government experience spans more than 25 years and includes leadership roles in a variety of government agencies and ministerial offices, and the professional services sector. Colin has had senior executive roles at the Transport Accident Commission and WorkSafe Victoria and is a regular presenter at industry conferences and events.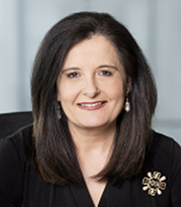 Efy Karagiannis, General Manager, Domestic Building Insurance
Efy was appointed CEO of VMIA's Domestic Building Insurance Program in April 2014. She has extensive experience in commercial and residential building projects, and expertise in the insurance sector.
Previous roles include Claims Manager at the Housing Guarantee Fund Limited (HGFL) as well as being on the Board of the Architects Registration Board of Victoria (ARBV) and the Australian Institute of Building (AIB).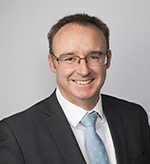 Andrew Davies, General Manager, Service Delivery
Andrew has a keen interest in enhancing the experience for VMIA's clients, focusing on the use of risk management as a strategic enabler.
He has a background in management consulting and change leadership, having worked globally across a diverse range of industries. He has held executive leadership roles in both financial services and large health care organisations.
Megan Bond, General Manager, Finance
Megan joined VMIA after seven years at the ANZ, where she was Head of Business Optimisation.
A Certified Practising Accountant (CPA), Megan is an experienced senior executive with a strong strategic orientation and a reputation for leading business improvement both here in Australia and internationally.
John Brennan, General Manager, Corporate Services
John is an experienced executive leader, specialising in organisational design and change leadership.
John's government experience spans more than 20 years, including as General Manager, People and Strategy at State Trustees, where he led a transformation of its business and operating model to better support Victorians with their financial needs
Peter Heard, General Manager, Corporate Risk and Governance
Peter has extensive governance, risk and compliance experience having joined VMIA from the Department of Premier and Cabinet where he headed its planning, reporting and governance functions including risk management.
He has held senior management and operational positions over a varied career in the Victorian Public Sector.