How VMIA is supporting reconciliation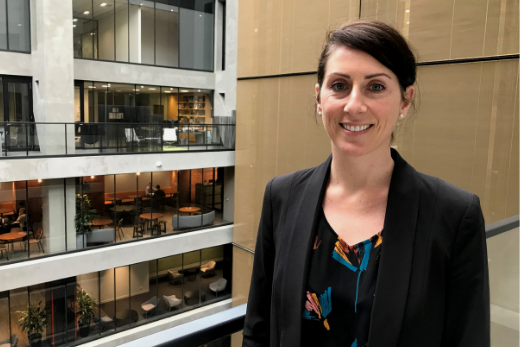 In 2019, VMIA launched its first Reflect Reconciliation Action Plan (RAP) [PDF, 3.29MB] and with it a public commitment to support greater equality and social outcomes for all Aboriginal and Torres Strait Islander peoples. Here, Project Coordinator Jessica Pethick reflects on her experience contributing to the development of the RAP and how she believes it will make an impact to the broader community.
When I first heard VMIA was developing its Reflect Reconciliation Action Plan [PDF, 3.29MB] I knew I wanted to get involved. I joined a working group of 16 passionate people tasked with shaping the strategic document. Admittedly, it was the first time I had heard the term 'RAP' and it really opened my eyes to the role businesses can play in supporting and progressing reconciliation.
A RAP program provides a framework for organisations to support the national reconciliation movement. VMIA's RAP reflects our collective and individual responsibility to partner with Aboriginal and Torres Strait Islander peoples in creating a culturally safe environment for our clients, colleagues, business and communities.
It's not just a piece of paper – we're putting our ideas into action. We've included Cultural and Ceremony Leave in our Leave Policy, we're putting into place a social procurement framework focused on partnering with Aboriginal and Torres Strait Islander businesses and we include an Acknowledgement of Country at the beginning of every formal function and on formal documents..
For me, I found real value in the cultural awareness training the working group took part in, which will soon be made available to all VMIA people. Even though I had studied Indigenous Australian literature as part of my university degree and spent time with an Aboriginal community near Broome, I found I still had a lot to learn. If everyone makes the effort to improve on their own knowledge and understanding of Aboriginal and Torres Strait Islander culture, identity and values, we'll all be better for it.
If you want to join an organisation that values an inclusive and diverse workforce, get in touch with us: careers@vmia.vic.gov.au.