The Communiqués are a collection of three unique electronic publications and podcasts featuring narrative case reports from coroners' investigations into preventable deaths. Each edition of The Communiqués identifies key themes that are vital to improving patient safety. Cases taken from inquest findings are presented in an accessible format, with commentaries and insights provided by experts in the field.
The Communiqués aim to improve the awareness of health care professionals, clinicians and managers about the nature and circumstances of the systems failures that contribute to patient harm.
Since 2012, VMIA and The Communiqués have partnered in a range of projects including the Clinical Communique, the Future Leaders Communique, roundtables, seminars and workshops.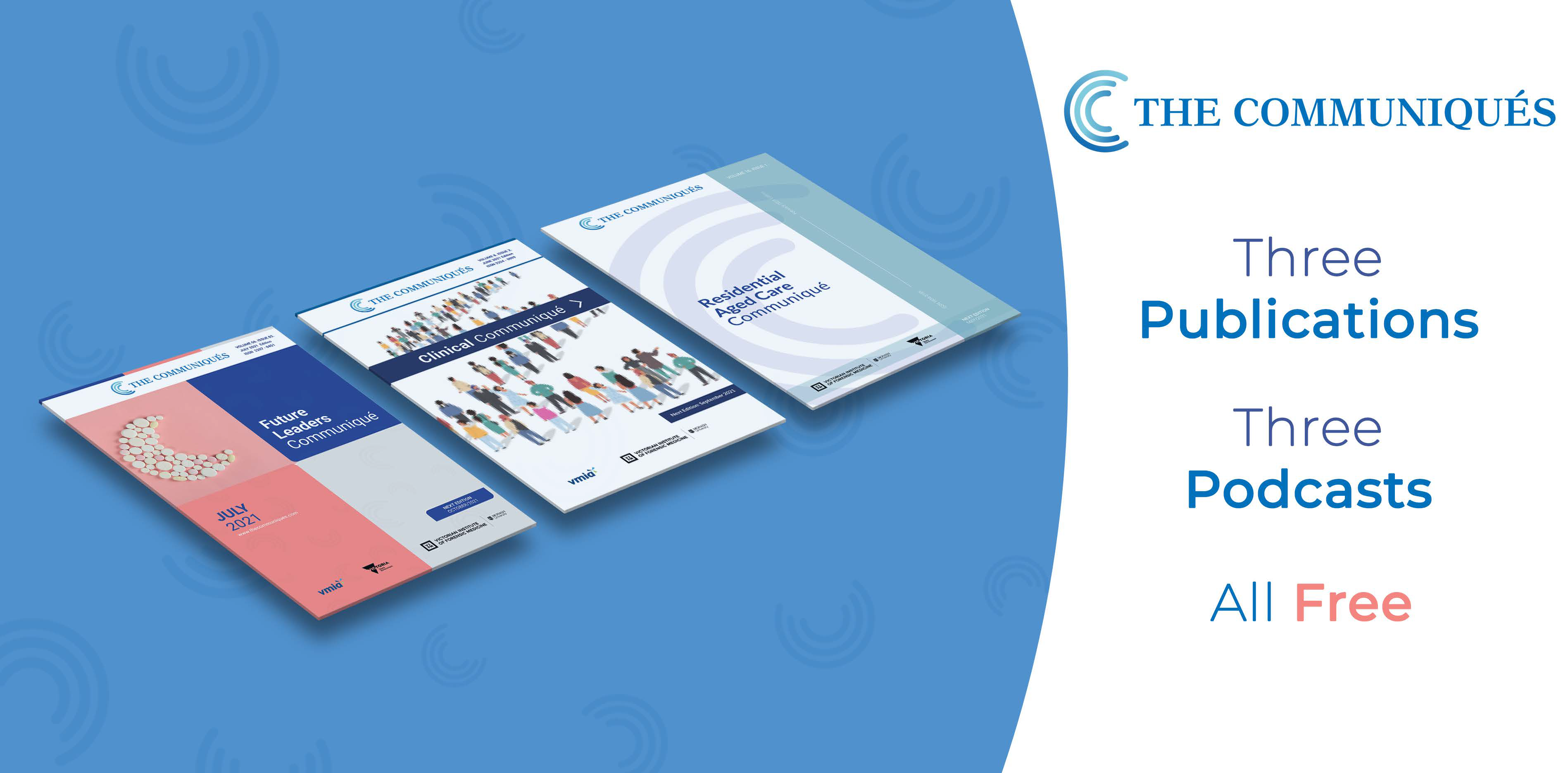 Clinical Communiqué focuses on deaths in acute hospital and community settings and is written by clinicians, for clinicians.
Future Leaders Communiqué is developed, written, reviewed and edited by a junior medical practitioner to ensure the voice and concerns of recent healthcare graduates are heard.
To read current and past editions of The Communiques, please visit our Insights and articles page.
It is available for free to subscribers. Learn about how to become part of the community here: The Communiqués