On this page
Welcome to the first edition of Safeguard, our dedicated quarterly eNews for health service clients. Through Safeguard, you'll get the latest insights and analysis on risk, insurance and harm prevention trends impacting our health sector, as well as updates and information on key VMIA programs, products and services designed to help you in your work.
In this edition, we cover the changes to industrial manslaughter legislation and how it affects your cover. Explore the findings of our three-year Research and Innovation partnership with BehaviourWorks Australia (BWA) through a new interactive microsite. We also touch on updates to the Incentivising Better Patient Safety program, and feature our Harm Prevention Co-ordinator, Cecile Carbonnel as the key contact for this program.
Industrial manslaughter reforms in Victoria
According to a recent study by global insurance broker Aon, serious workplace injuries and deaths are on the rise. In 2019 alone, 162 Australians lost their lives while at work (Lando & Machado, 2020).
Recent changes in legislation mean that industrial manslaughter (also referred to as workplace manslaughter) is now a criminal offence in Victoria. The Workplace Safety Legislation Amendment (Workplace Manslaughter and other matters) Bill 2019 came into effect on 1 July 2020.
The offence is defined as when the action or inaction of an employer results in the death of an employee. The offence may more broadly also apply to senior officers of an organisation, whose action or inaction substantially contributes to the death of an employee.
For an overview of what employers and workers need to do to comply with Occupational Health and Safety laws, visit Worksafe Victoria.
In addition to these obligations, there are some key takeaways on how these recent changes may impact your insurance.
How do workplace manslaughter laws affect your cover?
Monetary penalties issued against an organisation or a person for a manslaughter or industrial manslaughter offence are uninsurable, and will continue to be uninsurable.
VMIA may continue to cover the legal costs of defending a manslaughter or industrial manslaughter prosecution. However, cover will cease once a finding or adjudication of criminal negligence has occurred.
Insurance is part of the solution. However, you can mitigate your risk by undertaking internal Work Health and Safety risk reviews.
Steps you can take to reduce risk:
VMIA recommends reviewing your existing governance and risk frameworks to assess the legislative update and impact to your organisation.
Aon also suggests ensuring that all officers and senior managers in the organisation are aware of the new laws and proposed new laws.
VMIA has also partnered with Victorian Government Solicitor's Office to help you strengthen your understanding around this legislative update. This session details how you can promote a strong safety culture in your workplace and touches on reviewing potential hazards and risks.
The webinar will be held on 20 November 2020 at 10am. You can register via VGSO's Victoria's Workplace Manslaughter Offences registration page.
Visit Worksafe Victoria for more information on the new workplace manslaughter legislation.
The information in this article was sourced from the Aon Technical Bulletin #25: Industrial Manslaughter and the Insurability of WHS Penalties, and does not represent legal advice.
VMIA Research & Innovation Program: Using behavioural science to improve patient safety
We're excited to share our Research and Innovation Program findings via a new, interactive microsite showcasing how simple, scalable interventions can help improve patient safety in Victorian public hospitals.
Since 2017, VMIA has partnered with Monash University's BWA to understand how human behaviour affects sound decision-making and contributes to patient risk in public hospitals. Together, we identified key patient risk areas and conducted a series of trials across Victorian public hospitals.
The trials looked at aspects of patient care, including:
improving medical diagnosis
effectively communicating diagnostic test results
empowering patients to speak up
escalating patient care at an early stage
improving inter-hospital collaboration
enhancing communication in the boardroom.
A seventh trial aiming to improve informed consent conversations in hospitals was halted due to the coronavirus pandemic.
BWA's post-doctoral researcher-in-residence, Dr Bernice Plant, reflected on the benefits of collaboration in the trials: "Working with VMIA's risk advisers and Insights and Analytics team allowed us to take a data-driven approach to our decision making. In addition, VMIA's knowledge and experience provided support to develop behavioural interventions that are feasibly applied in hospitals. Ultimately, changes such as these enhance implementation and result in our projects having greater impact. This is why partnerships are so important for the work that BWA does."
Incentivising Better Patient Safety
Updates to the 2020-2021 program
The Incentivising Better Patient Safety (IBPS) program is one of our flagship Harm Prevention programs, reducing the risk of incidents in birthing suites and delivering over $5m in premium refunds to health services over the past two years.
In 2019-2020, 91% of eligible Victorian health services participated in the program, increasing the total number of trained clinicians in the State.
This year, despite the coronavirus pandemic affecting healthcare services across the state, 84% of participating hospitals received refunds for healthcare reinvestment.
With the coronavirus pandemic and restrictions significantly impacting Victorian hospitals and healthcare workers, we recognise that the IBPS program is no longer feasible for hospitals in its present format.
Together with our partners, we've opted to pause the program until 31 December 2020, while we adjust delivery to meet our changing work and clinical environment - including developing more online and remote training options.
Hospitals will also be able to include all their clinicians' training under the 2019-2020 criteria between 1 July 2020 and 30 June 2021 in their Attestation Form for the 2020-2021 financial year.
We'll be releasing more details about the 2020-2021 IBPS program in November this year, and will keep you updated on key actions and dates via this eNews.
Despite this year's challenges, we've extremely grateful for the continued commitment and passion our health services and partners have shown for this important program, which is making real improvements to birth outcomes and the patient experience for Victorian mothers and their babies.
Meet Cecile Carbonnel – Harm Prevention Co-ordinator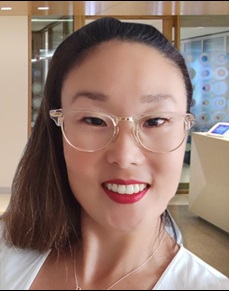 VMIA's Harm Prevention Coordinator, Cecile Carbonnel, knows a thing or two about birthing suites. "I started my career in midwifery in 2002 after I gave birth to my first daughter. I felt I needed to understand everything about the birth process and explored all areas of midwifery – from pregnancy care and birth suites, to post-natal care and working in both regional and city hospitals."
After spending most of her career in caseload midwifery, Cecile made the switch to education, leading Practical Obstetric Multi-Professional Training (PROMPT) for the Incentivising Better Patient Safety (IBPS) program at The Women's at Sandringham, a role that brought her a sense of purpose. "I've always wanted to share my knowledge and be part of something that makes a difference. So, I used my experience in the field to help hospitals trying to meet the IBPS criteria."
After three years as a hospital educator, Cecile joined the VMIA team in March 2020, leading an initiative she feels passionately about. "The main benefit of the IBPS program is that training is focused on life saving skills. It also emphasizes the importance of quality education and strongly encourages hospitals to invest in this. The program has changed the traditional culture of separate training by discipline. Previously, doctors, nurses, midwives, and other health workers would train separately. However, when an emergency occurs, everyone must work together. What I'm most proud of is that the IBPS program is helping to change this training culture into one of teamwork."
The coronavirus pandemic may have altered the outline of the IBPS program, but Cecile is certain the changes being made will bring the program into the future. "The new format will make the IBPS program more flexible and adaptable for future scenarios. It ensures that all hospitals have the chance to attest even though external circumstances have changed the traditional format of this program. The main thing is that training will continue, which is important because births still happen whether you're in a pandemic or not."
For more information about the IBPS Program, get in touch with Cecile at c.carbonnel@vmia.vic.gov.au.
Client learning updates
Our client workshops are now online.
We're excited to launch our client webinar series, featuring popular risk topics for Victorian public sector professionals. You'll be able to join discussions, live polling, Q&A sessions and quizzes.
Our suite currently includes:
Risk Foundations
Cyber Risk Foundations
Risk Culture Enabler
Victorian Government Risk Management Framework (VGRMF): What's new and changed
We're adding Insurance Foundations to our webinar series in the next few weeks. If there are any particular topics you'd like us to cover next, contact us at clientlearning@vmia.vic.gov.au to have your say. Please also keep an eye on our offerings and follow us on LinkedIn and Twitter for updates.
External learning
Fetal Surveillance Education Program Webinar
Date: Tuesday, 1 Dec 2020
Topic: The Normal CTG and CTG case reviews
Time: 1pm - 4pm
Cost: AUD $30 + GST per person
Suitable for: Most clinicians, but particularly those who do not look at a lot of CTGs, new staff or graduates.
This webinar briefly covers the normal CTG, excessive uterine activity, maternal heart rate monitoring and concludes with CTG case reviews. Anonymous online polling questions will be used regularly to ascertain participant understanding and guide the session.
To register, visit the Fetal Surveillance Education Program website.
VMIA tools and resources
The new Victorian Government Risk Management Framework
In case you missed our recent communications, the new Victorian Government Risk Management Framework (VGRMF) was launched last week. The Framework, which is up on the Department of Treasury and Finance website, comes into effect on 1 July 2021, and all agencies must attest to it from that date.
We've summarised the key changes to the new Framework and you can join a webinar to find out what's new and changed.
The current Framework is effective until 30 June 2021 and our resources and guidance materials are still in place.
Help shape the tools you need to navigate the new VGRMF.
We're updating our risk management tools and resources to reflect the new Framework and we want your feedback. Visit our design lab, where you'll be able to provide input at key stages of service development to help shape and refine these tools.
Collaboration is currently open for the following topics:
Making decisions in situations of uncertainty
What is risk?
Identifying, analysing and evaluating risks
Attesting to VGRMF requirements
Building your risk management framework
RMA Online
RMA Online self-assessments are now open for the 2020-2021 financial year. You can start to review and complete items in your action plan and make continuous improvements to your organisation's risk maturity results.
The benchmarking results for the 2019-2020 financial year are now available, allowing you to monitor and track your organisation's results. Tap into insights and compare your maturity scores with your peers in the Victorian public sector. You can also use this data to identify opportunities to improve your risk maturity, frame your risk strategy and recommendations for improvement to your organisation's decision makers.
Feedback
Have a topic that you'd like us to cover in future editions or perhaps have feedback to provide? Contact us at communications@vmia.vic.gov.au.
References
Lando, K. and Machado, M. (2020). Technical Bulletin #25: Industrial Manslaughter and the Insurability of WHS Penalties. Aon Risk Services Australia Limited. Confidential Aon Risk Services Australia Limited report. Unpublished. (Please contact Aon Technical, if you'd like to obtain the report).