We've been helping clients navigate complex claims and legal proceedings in this difficult environment, and providing advisory support for bushfire recovery and the wider implications of the pandemic.
In this market update, we look at the effects of the bushfires and the pandemic on the private market, emerging trends and bespoke solutions to the challenges clients are facing.
Important update about your 2020-2021 renewals
We know that many of our clients are facing uncertainty and disruption to their usual operations as both public and private sectors grapple with the implications of coronavirus.
We're dedicated to ensuring your continuity of cover as we work through these challenges into the new financial year. We'll be in touch with more information around your 2020–2021 insurance premiums later this month.
Trends across the sector
Our independent analysis of the insurance market helps shape our forecasting and identify emerging risks and trends that may impact you.
In this summary, we explore trends observed following the recent bushfires, the continuing complexities in financial lines products and a surge in coverage and demand for cyber liability.
Bushfires and natural disasters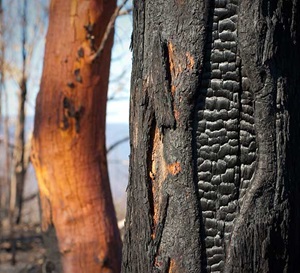 We've observed an overall hardening across the insurance market as a result of the bushfires. Less cover is available, and premiums have also increased, meaning less flexibility for private clients when negotiating prices with insurers.
The extensive claims in property insurance have significantly affected both private and public sectors. While the VMIA can mitigate some effects of the hardened market, the increasing cost of insurance in the commercial market will influence VMIA premiums, specifically our Property and Liability programs. We'll provide more details closer to your renewal.
Climate change remains a long-term priority for the VMIA, and we've been working with our clients to develop data-based tools for identifying and assessing bushfire-related risks. The commercial sector is also focused on issues related to climate change, and is recommending data-driven or science-led business solutions to manage environmental risks (4Weather, Climate & Catastrophe Insight 2019 Annual Report, 2020).
Cyber liability
Cyber security remains one of the top priorities for private companies, as data breaches incurred large claims throughout 2019 (1Cyber Insurance Market Insights Q4 2019, 2019). Coverage continues to evolve to provide better protection against emerging cyber security threats.
Recent substantial losses in the private sector in Australia, namely Australian National University and Landmark White, may lead to insurers reviewing pricing (Cyber Insurance Market Insights Q4 2019, 2019). And as offices across the public sector shift to working from home and digitising parts of the business, there's a greater need to heighten cyber security to prevent attacks and breaches.
Within the public sector, healthcare services have been the target of cyber attacks due to their high volumes of confidential patient information. We recommend all clients to regularly review their IT security and contact us at contact@vmia.vic.gov.au if you would like to discuss your cyber insurance in detail.
Professional Indemnity and Directors and Officers liability
Internationally, increased losses and resulting drops in profitability and performance have caused insurers to be selective when offering financial lines coverage. This creates ongoing challenges for the professional indemnity, directors and officers liability markets.
The US and Australia have been heavily impacted by class actions and large claims stemming from substantial economic losses attributed to company director decisions. The findings of the 2019 Commonwealth Financial Services Royal Commission (3Final report - Royal Commission into Misconduct in the Banking, Superannuation and Financial Services Industry, 2019) led to stricter conditions for insurers in their codes of practice and claims handling.
Tougher regulations have resulted in a severe hardening of the market of both insurance lines, where insurers have had to recast existing products and tighten risk assessments and decision making.
Commercial insurers are responding to negative trends in the financial lines market, by doubling premiums (2Directors & Officers Insurance Market Insights – March 2020, 2020). We've seen the same upward trend for claims within the public sector, indicative of the growing demand for directors and officers coverage. At VMIA, employment practices liability are the most common claim received. We'll continue to analyse market conditions and adjust our premiums according to our claims experience.
Tip: To prevent claims, we strongly encourage you to contact us as soon as you're aware of circumstances that may potentially cause a claim. This allows our claims managers to work closely with you to mitigate losses. Our risk advisory services also provide assistance, advice and tools to help build your risk management capability. We'll update you on future industry developments as we continue to work with you on managing your risks.
The above market summary has been written in reference to sources and publications from Aon.
Latest advice on insurance responses to coronavirus-related exposures
We're keen to make sure Victorian government departments and agencies are supported to mobilise critical services, resources and support as we deal with the coronavirus crisis.
That's why we've been working closely with clients to review their insurance arrangements and extend cover for changed or new activities.
We've produced guidance to help you understand how your VMIA insurance may respond to different coronavirus related events.
Visit our coronavirus information page for advice on the following policies:
Business travel
Property
Group Personal Accident
Combined Liability
Director and Officers Liability
Medical Indemnity.
This information will be updated as new situations arise, so be sure to check back regularly for the latest advice.
We've also developed a quick reference guide to help identify potential changes to your risk that may impact your cover, and provide key tips for your organisation if you're undertaking new business activities.
If you're unsure whether you're covered, we can help you identify any gaps and arrange the appropriate insurance protection. Contact us for advice on 03 9270 6900.
Client updates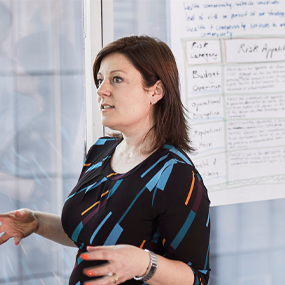 Client learning and training
We're currently developing a new series of webinars as part of our client training program and we expect to pilot the webinars in July.
Please follow us on LinkedIn and Twitter for updates. We're also inviting expressions of interest on the topics you'd like us to cover at clientlearning@vmia.vic.gov.au.
RMA Online
For participating clients, RMA Online self-assessments of risk management frameworks, processes and culture will be automatically submitted on 31 July 2020.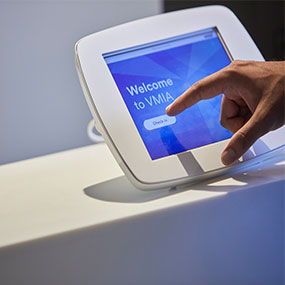 There's still time for you to update your assessment before the cut-off date.
To make the process as smooth as possible, we've rolled over your submission from 2018-2019. To update it, simply log in and review your submission before 31 July 2020.
You might also find the below references handy in your review:
Feedback
Have a topic that you'd like us to cover in future editions or perhaps have feedback to provide? Contact us at communications@vmia.vic.gov.au.
References
Cyber Insurance Market Insights Q4 2019. (2019). [online] Aon Insights. Available at: https://aoninsights.com.au/cyber-insurance-market-insights-q4-2019/ [Accessed 10 Apr. 2020].
Directors & Officers Insurance Market Insights – March 2020. (2020). [online] Aon Insights. Available at: https://aoninsights.com.au/directors-officers-insights-2020/ [Accessed 1 May 2020].
Final report - Royal Commission into Misconduct in the Banking, Superannuation and Financial Services Industry. (2019). [online] Royal Commission. Available at: https://www.royalcommission.gov.au/sites/default/files/2019-02/fsrc-volume-1-final-report.pdf [Accessed 1 May 2020].
Weather, Climate & Catastrophe Insight 2019 Annual Report. (2020). [online] Aon Insights. Available at: http://thoughtleadership.aon.com/Documents/20200122-if-natcat2020.pdf?utm_source=ceros&utm_medium=storypage&utm_campaign=natcat20 [Accessed 20 Apr. 2020].