Zanda Kruze, People and Culture Analyst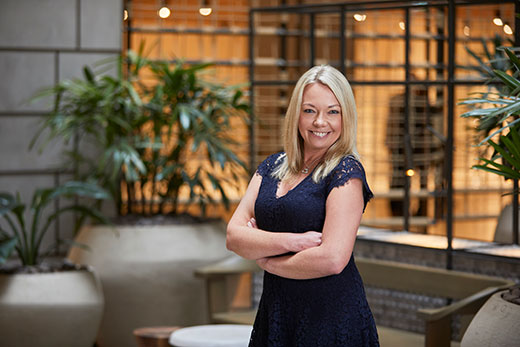 You have an analytics and reporting background; how do you find working in our People and Culture team?
This is my first role in human resources! I remember being drawn to the job advertisement straight away because VMIA has exciting plans for using data to support its employees. I find it fascinating that I'm able to use data to help people make decisions. It's important to me that my work has value - I want to make a difference to how we work.
Your role involves analysing and reporting on data about our people, such as the make-up of our workplace; how is this data useful?
My role is to develop both quantitative and qualitative data and information that helps our organisation keep track of how it's performing. For example, VMIA is committed to a fair and equitable workplace and as part of that we have a target to reach gender pay parity by the end of the financial year.
Every month I develop a dashboard which details the make-up of different teams within VMIA, including: gender composition, flexible working arrangements, gender pay gap trends and career progression. This helps the managers in our organisation track their team's progress against various targets, including our gender pay parity target, and includes recommendations for improvement.
Another of VMIA's targets is to increase flexibility in the workplace and you personally benefit from this. Why is flexibility important to you?
I work part-time which allows me to focus on my studies. Health and wellbeing is another interest of mine and I'm currently studying weight management. I also work one day from home every week. This flexibility shows me that VMIA has trust in their employees and I think when employees have trust they perform better.
What makes you proud to work at VMIA?
VMIA is a progressive workplace. We're doing a lot of great work in the diversity and flexibility space and I know first-hand that we have serious targets in place to get us to where we want to be. It shows commitment to the most valuable part of the organisation – the people.
If you're interested in shaping the future of VMIA, stay up to date on our latest career opportunities.